Open Track Days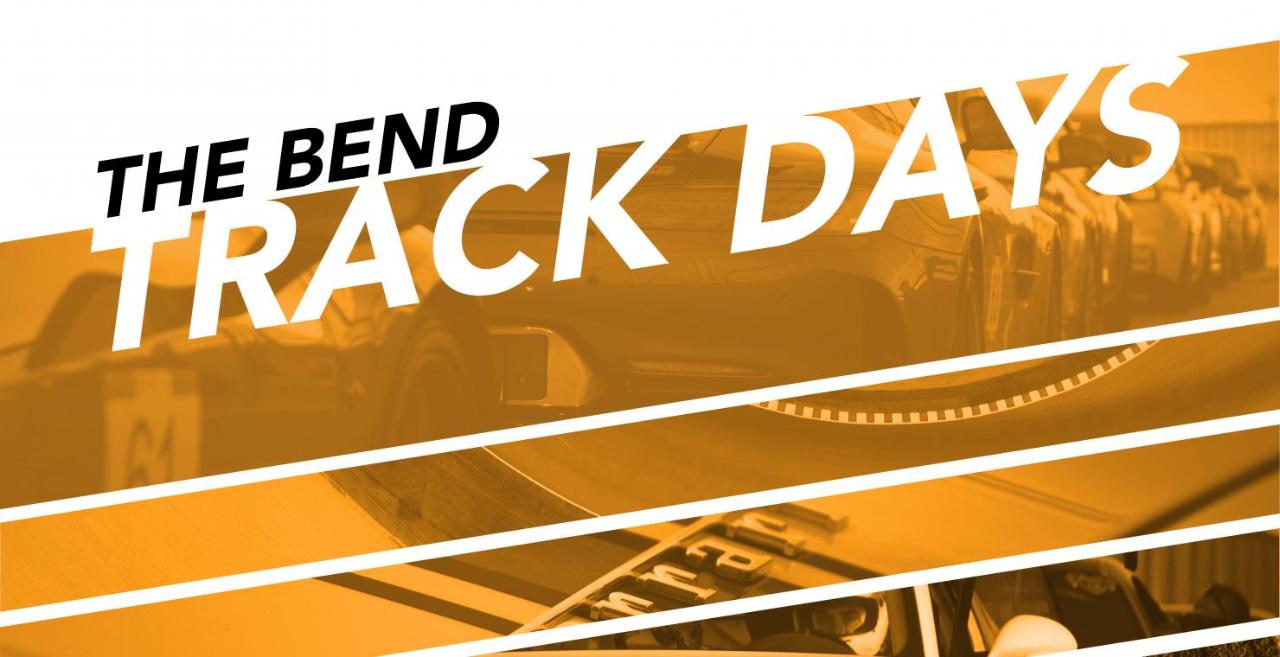 Duration: 1 Days (approx.)
Product code: PWESZT
Experience the thrill of Australia's newest circuit firsthand behind the wheel of your own car!
GET TWO TRACK DAYS FOR JUST $499 (SAVE $50) OR FOUR FOR $799 (SAVE $300)!
Become a Track Pass Member, for $499 inc GST, and receive two Open Track Days (normally $275 ea) PLUS merchandise and other exclusive discounts!
EVENT DETAILS
SPECTATORS / PIT CREW are welcome at the track.
Prices are per driver. If you are sharing a vehicle in the same session, you will need to select the 'second driver' option on the booking page.
If you are sharing a vehicle in different groups, each driver will be required to register - please notify us in the comments section.
Minimum standard - AS1698 Helmet required. Helmets are available for hire for $50.
Full length clothing (ankle to wrist) and enclosed, flat shoes must be worn.
Vehicles must be roadworthy & fit for purpose. They must comply with Motorsport Australia Schedule A&B – this includes the requirement for a fire extinguisher (available for hire for $20). You will sign a disclaimer at sign on stating this.
ALL drivers will be required to hold a minimum Motorsport Australia Speed Licence. One day licences are available for purchase for $25.
Passengers are NOT permitted.
Track days will not be affected by weather conditions & will proceed unless unsafe. In the unlikely event that we need to cancel or postpone an event we will contact you as soon as possible.
Premium 98, E85 and ELF 102 race fuel is available on site.

TRACK CONFIGURATION
INTERNATIONAL CIRCUIT (4.95km)
-
Unless otherwise advised.
5 x 20-minute sessions

COST
Entry Fee Options:
Entry + Single Pit Lane Garage - $395
Entry + Shared Pit Lane Garage* - $345
Entry + Paddock Garage - $325
Track Pass Member + Next available garage* - $275
*Shared pit lane garages will be allocated on a first come, first serve basis - please include in the comments if you are sharing with a friend.
Entries will close at COB, two (2) business days prior to each scheduled date, unless sold out prior.
A detailed email will be sent to each registered participant following the close of entries.
**A minimum of 12 entries will be required for events to go ahead as planned.
GROUPS
RACE CARS**
ROAD REGISTERED
TRACK CARS (including road registered track cars)**
OPEN WHEEL*
SUPERKARTS*
*A minimum number of 10 entrants needs to be pre-registered prior to online entries closing. If numbers are not met, we will notify participants to process refunds or move to a suitable date.
**The Bend reserves the right to combine groups where necessary & safe to do so, to ensure minimum numbers are met.

SCHEDULE
Gates Open: 8am
Sign On: 8am - 8.30am
Drivers Briefing: 8.30am
Track Time: 9am - 2.30pm
*Indicative only. Schedule subject to change based on bookings/groups. Please refer to the schedule you will be emailed prior to the day.

FOOD & BEVERAGES
GARAGE Eats - food delivery available to your garage! View menu.
FUEL Restaurant + APEX Bar is available for food & beverage purchases.
OTR Motorsport Park is available for alternate food, beverage & small supermarket items.
ARRIVE AND DRIVE
You may choose to 'arrive & drive' on the day – pending availability.
If you do choose this option, you are required to arrive during the allocated sign on time & attend the drivers briefing. No entries will be accepted after this time.
Please contact us to confirm availability prior to arriving.
CANCELLATIONS OR DATE CHANGES
Cancellations must be advised at least 5 business days prior to your booked event.
A transfer to another date on our Track Day calendar at the time of cancellation is available, alternatively, you can choose a voucher to use for rebooking within 6 months.
Withdrawals inside five (5) business days prior to an event will forfeit the full entry/garage fee.
Refunds for non-attendance are not available.
By clicking Book Now, you agree to the Terms and Conditions.